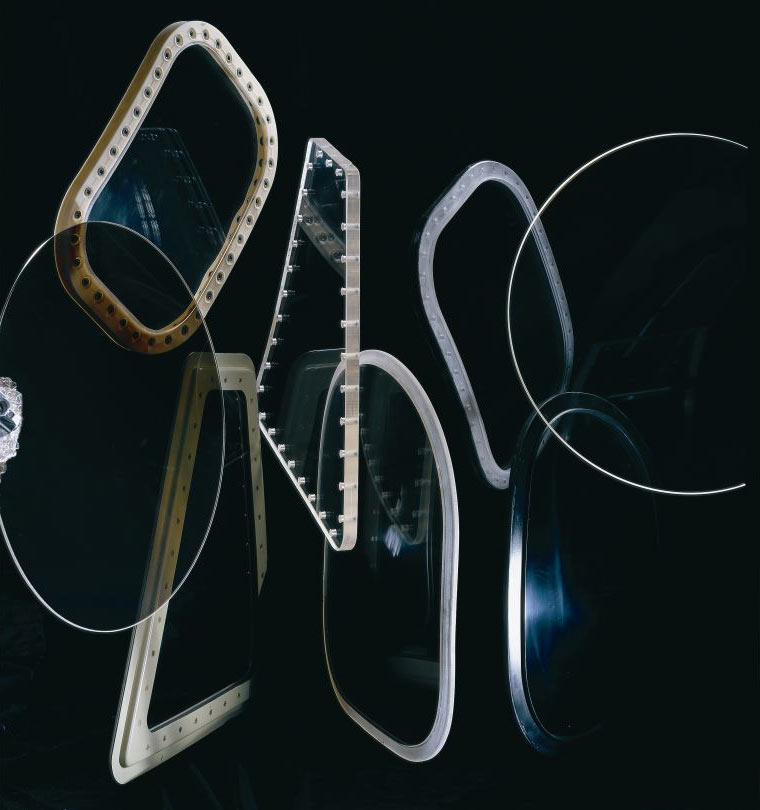 At Lee Aerospace, we manufacture, sell and install FAA/PMA approved aftermarket aircraft windows and windshields for many aircraft, often at a significant savings. Our 24-hr aftermarket team and worldwide distribution network ensure a seamless process for getting replacement aircraft windows to you with minimal downtime.
We operate under an FAA Parts Manufacturing Authorization (FAA/PMA), manufacturing/inspection system; FAA/EASA approved repair station, ISO9001:2015 / AS9100D Certified, and NADCAP Certified Quality System. Lee Aerospace is prepared to comply with all applicable quality regulations and requirements.
Our aftermarket aircraft transparencies inventory is constantly evolving. We currently offer aircraft cabin windows and windshields for the following aircraft:
CoolView Replacement Windows
CoolView is an advanced thin metallic composite barrier system for aircraft transparencies. Engineered for added comfort with cooler cabin temperatures, appearance and the protection of your aircraft interior.
Learn more about CoolView!
Beechcraft Replacement Windows
Beechcraft 1900C and 1900D: Windshields and all cabin and side cockpit windows
Beechcraft King Air: Windshields and all cabin and side cockpit windows
Beechcraft Premier: All cabin windows
Cessna Replacement Windows
Hawker Replacement Windows
400XP- All side cockpit and cabin windows
125 Series- All passenger cabin windows. Home of the "New Generation" cabin window.
Bombardier Replacement Windows
Challenger, CRJ 100 and CRJ 200 – cabin windows
Learjet 20-30 Series – Windshields and passenger cabin windows
Learjet 45 – cabin windows
Gulfstream Replacement Windows
G100/Astra SPX   Cabin Windows
GII / GIII / GIV / G300 / G400   Cabin Windows
GV / G350 / G450 / G550   Cabin Windows
Dassault Falcon Replacement Windows
10 Windshields
20 Windshields
50 Windshields
900 Windshields
2000 Windshields
Aftermarket aircraft windows:
Call 1-800-379-6840 today!