Upgrade now to the new generation Hawker 125 cabin window, A panel windshield, and B side cockpit window. Our windows and windshield are the only aftermarket Hawker transparencies approved by Beechcraft and used on the latest production aircraft.
Call or email us today to learn more about how Lee Aerospace can help you purchase or install these windshields or the upgraded cabin windows.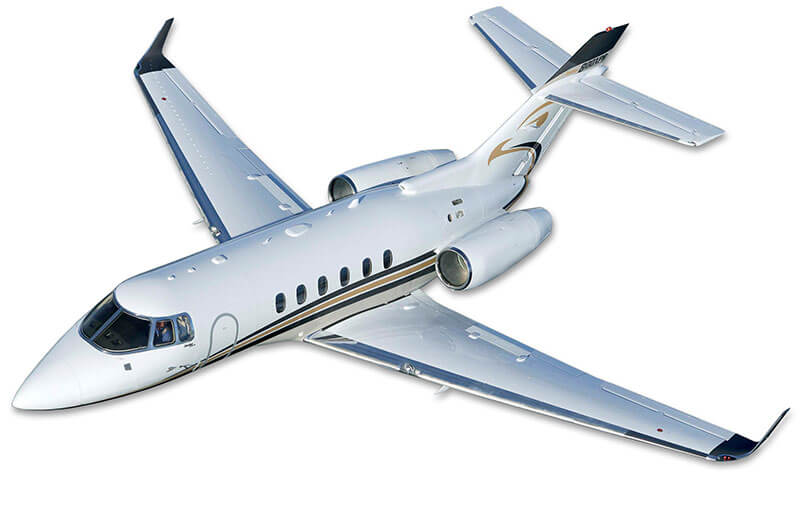 Benefits of the New Hawker 125 Cabin Windows
The Hawker 125 cabin window is the only aftermarket Hawker window approved and sold by Textron Aviation.
Extended inspection requirements and the elimination of some inspections altogether. This change will also apply to new generation windows previously installed.
Advanced design provides a 10% reduction in noise transmittance, resulting in a quieter cabin.
Allows for complete removal of the existing window desiccant air system.
Window will never need to be removed for cleaning or maintenance.
Thicker window for an extended life.
Newest "dry mount" installation method or standard "wet mount" windows are available.
Added tint options with natural UV barrier.
Visually appealing; no more discolored, foggy windows.
Hawker 125 Windshield & Cabin Window Replacement & Installation
Whether your Hawker 125 is scheduled for maintenance, or you find yourself unexpectedly grounded, we are here for your immediate support. Our AOG mobile aircraft window technicians can assess your situation, organize stocked parts from our facility and coordinate travel to your location.
As one of the first mobile response teams in the United States, we have years of experience in removing and installing Hawker 125 windshields and windows. Our mobile support team will install Hawker 125 windshields and cabin windows, giving you the peace of mind that your installation will be completed accurately and efficiently.
Hawker 125 Series Window Parts
LA25FC7881-57 Standard Wet Seal Design (Clear frost panel)
LA25FC7881-63 Optional New Dry Seal Design (Clear frost panel)
Approved for all models from the 125-1A to the 1000.
* Ask us about additional tint options.
LANH24016-091 – LH Side Cockpit, replaces part # NH24016-91
LANH24016-092 – RH Side Cockpit, replaces part # NH24016-92
Approved for models: 750 / 800XP / 850XP / 900XP / 1000
LANF24016-415 – LH Windshield, replaces part # NF24016-415
LANF24016-416 – RH Windshield, replace part # NF24016-416
Contact Lee Aerospace Today!
Our mobile technicians meet all demands worldwide and ensure each aircraft window repair or installation are returned to service with an FAA 8130-3, maintenance transaction report, or logbook entry.
Call 24/7 AOG service for immediate support!