Lee Aerospace is an industry leader in the design and manufacturing of aircraft windows, aerostructure assemblies as well as composite parts in our modern manufacturing facility.
We are ISO9001:2015 / AS9100D for the design, manufacturing, assembly, repair, installation and distribution of aerospace window/windshields composite details and assemblies, sheet metal wing spars and fuselage assemblies for the aerospace market. Lee Aerospace is NADCAP accredited for composites, aerostructure assembly, and NADCAP Measurement/Inspection.
Contact us today or learn more about each of our aerospace divisions below.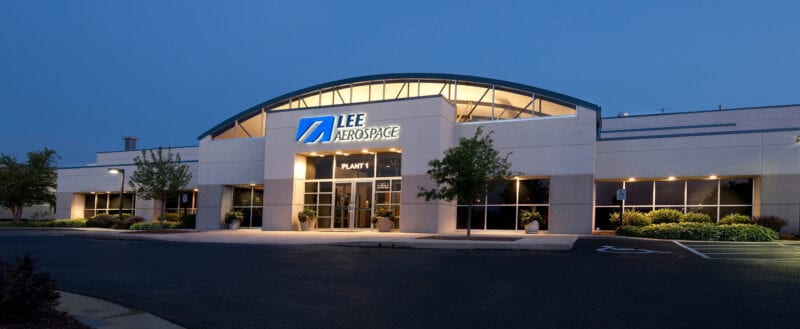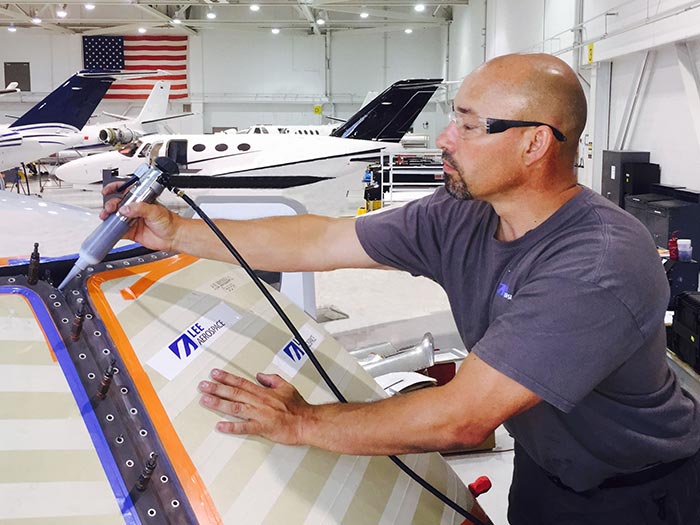 Aircraft Windows
Located in Wichita, Kansas since 1989, we specialize in aircraft transparencies from proof of concept through final production. In addition to OEM aircraft window production, we also offer 24-hr aftermarket support for FAA/PMA replacement aircraft windows and a mobile support team for all your aircraft window needs.
Our FAA Repair Station YLIR863L/ EASA.145.4630 is available to meet your aircraft windshield and window repair or installation demands at a location of your choosing. With our distribution network we are able to deliver replacement parts to you from any one of our distribution locations worldwide.
Aerostructure Assemblies
Lee Aerospace designs and manufactures metallic assemblies ranging in size from small detail parts to entire fuselage assemblies. Our years of experience enable us to quickly launch major airframe assembly programs from inception to production.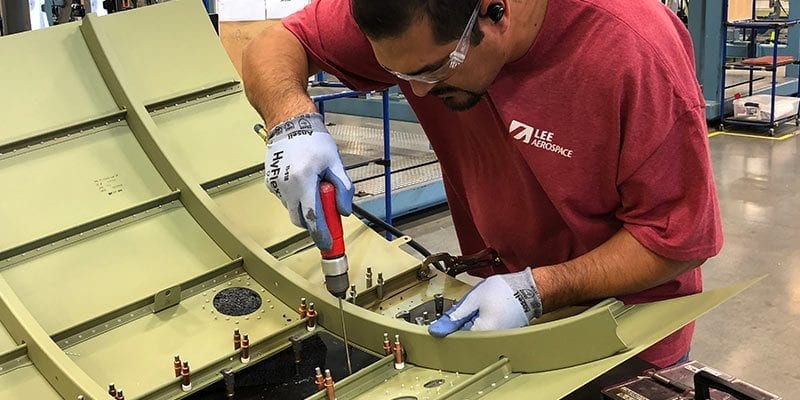 Composites Manufacturing
Our composite manufacturing capability utilizes the latest material processes for material handling, manufacturing and testing. We are capable of handling production programs from small composite parts to major airframe assemblies. We are certified and approved by many of the major aircraft manufacturers.
For over 25 years Lee Aerospace has been devoted to providing the best in aerospace products to our customer. Our employees pride ourselves in high quality products delivered on time and on budget.
In The News
The Learjet 31 windshield has been reintroduced. Lee Aerospace is committed to customer satisfaction, which includes designing our windows to better meet the needs of our customers. Improving optics by minimizing laminate layers has resulted in the reduction of double …

(L to R) Brandie McPherson, KMC; Joe Pennington, Stevenson Company; Jeff Broomhead, Lee Aerospace; Jeff Hess, APEX Stages; Aidyn Medina-Lopez, Ronawk; and Jennifer Wold, FORVIS. The CoolView Aircraft Window built by Lee Aerospace in Wichita is the winner of the 2022 Coolest …

The Learjet 55 and 60 windshields are the latest FAA-approved aftermarket offering available at Lee Aerospace. This addition is exciting news, especially for the Learjet 60 owners, whose windshields have been in high demand due to limited availability. Lee Aerospace is also …

Peregrine and Lee Aerospace have once again joined forces to deliver Aviation Clean Air (ACA) system installation data and Supplemental Type Certificates (STC's) for the Challenger 600 Series of aircraft. The ACA pathogen disinfection technology eradicates the COVID-19 …

Wichita, KS – May 25, 2021 – Curiosity and good business acumen has once again positioned Jim Lee, owner of Lee Aerospace, to diversify the company's portfolio – this time advancing into the digital space. Known for staying on the leading edge of innovation, when Lee was …

James Edwards joined Lee Aerospace in 2014, a critical juncture in the company's history. Owner Jim Lee had re-acquired the company after selling it to the Triumph Group in 1999. Transitioning was a challenging but imperative move to secure its future growth and …