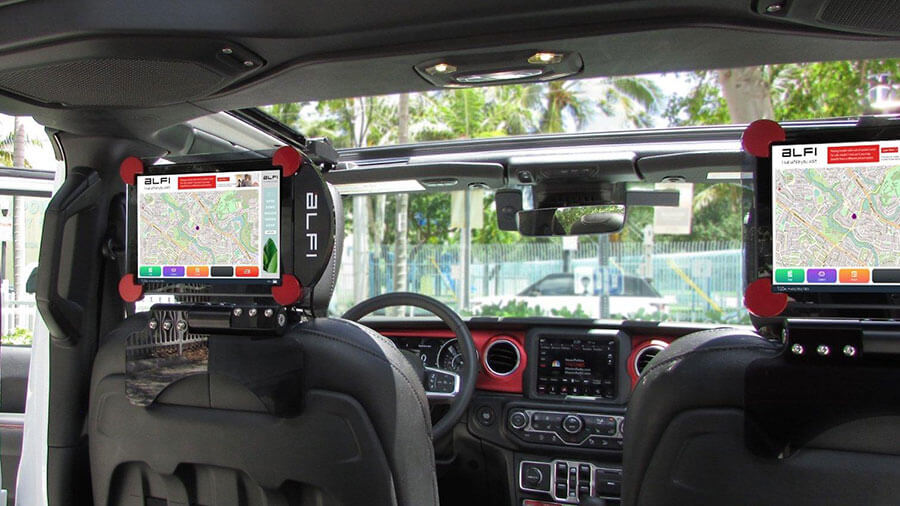 Wichita, KS – May 25, 2021 – Curiosity and good business acumen has once again positioned Jim Lee, owner of Lee Aerospace, to diversify the company's portfolio – this time advancing into the digital space.
Known for staying on the leading edge of innovation, when Lee was presented with the opportunity to be part of a software platform that could change the way companies advertise their products, he knew it was worth the investment.
A rapidly growing platform, digital out-of-home advertising (DOOH), has transformed from a billboard in Times Square to targeted messages delivered in real-time.
"When we started the project four years ago, advances were happening in online advertising, but the ads you would see on digital screens played randomly," Lee said. "Alfi's platform gives advertisers the same level of control they have come to expect online, in the out-of-home marketplace."
Alfi, a software platform powered by artificial intelligence, will be that game-changer. Alfi, who went public on Tuesday, May 4th, empowers brand owners with the ability to reach consumers in a way that has never been possible before in the DOOH industry. Alfi utilizes computer vision to determine the demographic of the audience in front of the screen and delivers the most relevant content. This technology is helping advertisers become more dynamic in their DOOH marketing campaigns, similar to how aviation and other industries have evolved as new trends emerge.
"Diversification is nothing new to me. Even though it's not aerospace-related, like adding composites and aerostructures to our windows business, it doesn't mean it isn't a good fit for the company," Lee said. "My job is to make sure Lee Aerospace has a diverse revenue stream that can weather pandemics, slumps in the economy, or whatever might come next. I'm very proud of the Alfi team and individuals at Lee Aerospace who worked hard to launch it successfully."
For further information on Lee Aerospace, continue to browse our website. For further information on Alfi (Nasdaq: ALF), visit www.getalfi.com.
About Lee Aerospace Inc. – Lee Aerospace is headquartered in Wichita, Kansas, and was founded in 1989 by owner and President, Jim Lee. Lee Aerospace started as a production facility for Boeing 737/757 cabin windows and has grown through the years. Today Lee Aerospace includes advanced aerospace transparency design, an FAA 145 Certified Repair Facility offering repair and installation, significant and complex aerostructure assemblies, and composite manufacturing programs for some of the largest aircraft manufacturers in the world. Lee Aerospace is a proven OEM supplier to major aircraft manufacturers and reliable aftermarket support to general and business aviation. Lee Aerospace is an ISO AS9100D and NADCAP accredited aviation supplier.