When you're in the market for Dassault Falcon replacement windshields or landing light lenses, you can rely on the experts at Lee Aerospace. Our aftermarket replacements are available today and ready to be installed by our AOG team at your location.
Available Dassault Falcon Products
Windshields  |  Landing Light Lenses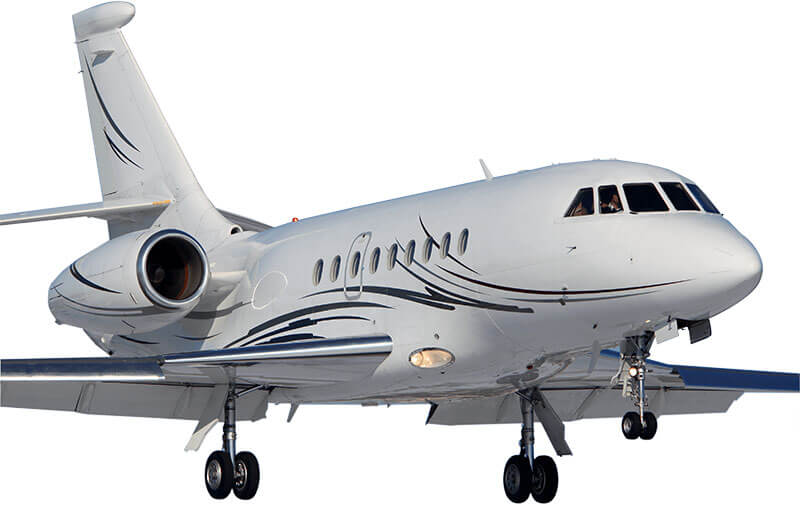 Dassault Falcon Replacement Windshield Installation
Lee Aerospace has an experienced team of FAA certified aircraft window technicians ready to assist with your Dassault Falcon windshield installation. Whether your Falcon is scheduled for repair or you're grounded, our AOG window installation team is ready to move into action and get you back in the air. We're experienced with installation of Falcon 20/50 windshields, aft windows as well as Falcon 900/2000 windshields. See below for full line of Dassault Falcon products.
Dassault Falcon Windshields and Windows Products:
Falcon 50 Aft Window L/H SPSF50.6.4.2
Falcon 50 Aft Window R/H SPSF50.7.4.2
Falcon 900/2000 Window R/H SPSF900-5-8-2
Falcon 900/2000 Aft Window L/H SPSF900-6-9-3
Falcon 900/2000 Aft Window R/H SPSF900-7-9-3
Falcon 900 Center Windshield SPSF900-1-7-3
Falcon 900 Pilot Windshield SPSF900-2-8-3
Falcon 900 Co-Pilot Windshield SPSF900-3-8-3
Falcon 2000 Center Windshield SPSF2M1-3-2
Falcon 2000 Pilot Windshield SPSF2M2-2-2
Falcon 2000 Co-Pilot Windshield SPSF2M3-2-2
Falcon Landing Light Lens – 900 & 2000 Hard-coated
Our experienced team of aircraft window technicians is available 24/7 to inspect, repair and replace your Dassault Falcon landing light lenses. Lee Aerospace offers on-site replacement and installation service via our mobile support team, getting your AOG aircraft back into service quickly.
Whether your Dassault Falcon is scheduled for routine maintenance or you've found yourself unexpectedly grounded, Lee Aerospace is here for your immediate support. Our AOG mobile aircraft window technicians can assess your Dassault Falcon landing light lenses, organize stocked parts from our facility and coordinate travel to your location. Our goal is repairing your Dassault Falcon landing lights lenses quickly and efficiently, getting your aircraft back in the sky.
As one of the first mobile response teams in the United States, the aircraft window technicians at Lee Aerospace have more than 20 years of experience in the repair, removal and installation of windshields, side windows, and cabin windows.
Dassault Falcon Landing Light Lens Product Numbers
SPSF900-10-5-0 Landing Light Lens (L/H)
SPSF900-9-5-0 Landing Light Lens (R/H)
We have Dassault Falcon replacement landing light lenses in-stock and available as new outright or new exchange. Contact Lee Aerospace today at 1-316-636-9200 for a free estimate for your Dassault Falcon replacement landing light lenses.