Our Gulfstream GV, G350, G450 & G550 replacement windows are FAA certified and ready to ship direct to your facility or professionally installed by our aircraft window technicians.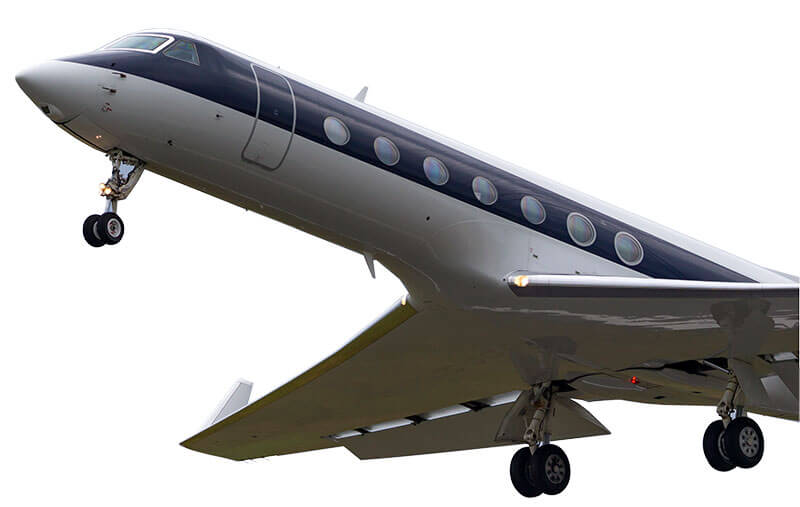 Gulfstream GV, G350, G450 & G550 Replacement Windows
Cabin Window Assembly Part Number "1159CE50001-ALL" for the GV, G350, G450 & G550
The cabin windows for the GV, G350, G450 and G550 consist of a glass tempered "heated" inner pane and laminated acrylic outer pane assembly. These two windows are mounted into an aluminium frame and sealed for a water tight assembly. Our repair program will separate the assembly and inspect the window panes and repair and/or replace the outer laminated pane assembly with a new Lee Aerospace FAA PMA approved replacement The windows may be removed by following the current OEM Aircraft Maintenance Manual instructions and we will offer this outer laminated assembly for sale if you wish to replace yourself. The complete window assembly will also be offered in our overhauled / exchange program and are ready to install in your aircraft.
Product Numbers:
Cabin Windows Available for: GV, G350, G450 & G550 Series Aircraft
LA1159SCCE500-023 (Outer Laminated Pane)
1159CE50001-ALL (Window Assembly 6th)
FAA/EASA Repair Station
We've operated a full service manufacturing and repair facility since 1989 in the heart of the United States. Our FAA/EASA certified repair station technicians are strategically located throughout the U.S., enabling quick response time, meeting customer demands worldwide.
As the industry leader in aircraft transparencies, Lee Aerospace's qualified and FAA certified technicians will inspect your aircraft windshields and cabin windows, providing an expert, detailed evaluation on the condition of your windows.
Our mobile repair team will polish, or install new replacement windshields and windows on-site, using factory authorized equipment. Every repair/installation goes through a series of quality checks, ensuring compliance with the aircraft manufacturer, air carrier and other applicable specifications.
Contact Lee Aerospace Today!
Our mobile technicians meet all demands worldwide and ensure each aircraft window repair or installation are returned to service with an FAA 8130-3, maintenance transaction report, or logbook entry.
Call 24/7 AOG service for immediate support!