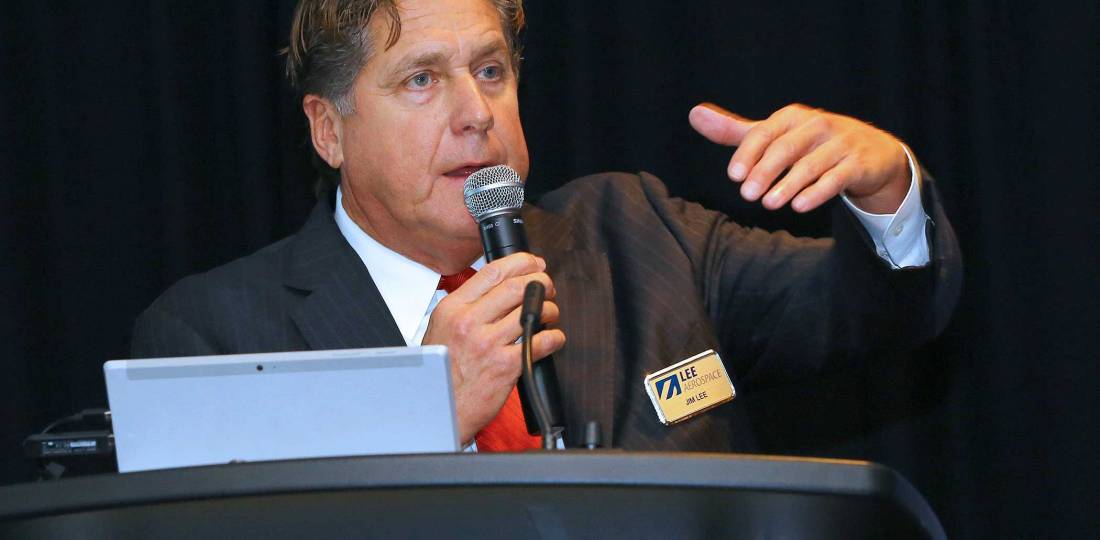 Wichita-based Lee Aerospace (Booth 4663), which has been manufacturing aircraft windows among other things for more than 25 years, believes the days of pilots, crew, and passengers cooking in aircraft until the engines and cabin air are rolling could be over as it certifies its CoolView windows on more aircraft types.
Now standard on the Cirrus SF50 Vision Jet and available on the Beechcraft King Air family, Hawker cabins and the Bombardier Dash 8 airliner flight deck, the company is now working on certification of flight deck windows for the Beechjet 400A, which is expected to be available in the first quarter, and Cessna Citation CJs. Lee is working with Textron on these certifications.
According to Lee Aerospace vice president of marketing Malissa Nesmith, "CoolView technology can be mapped into any new production transparency" providing a metallic barrier in the glass, infused in production so it is permanent and non-degrading. "It keeps the cabin temperatures much cooler," she said, by reflecting almost 63 percent of the heat and reducing UV by up to 99 percent. Added benefits of CoolView is reducing pilot fatigue and protecting/preserving the cabin, Nesmith added.
Company founder, president and CEO Jim Lee told AIN that Lee Aerospace developed the window technology over a period of approximately six years for aviation use, building on similar technology that has already been used in spacecraft, for example, using gold metal dust particles.
Read full article by Ian Shepphard at AIN Online.