Beechcraft King Air CoolView replacement windows are designed with an advanced thin metallic composite barrier system specifically developed for acrylic transparencies. Engineered for added comfort with cooler cabin temperatures, appearance and the protection of your aircraft interior. These advanced windows keep your cabin cooler by blocking out harmful infrared and UV rays.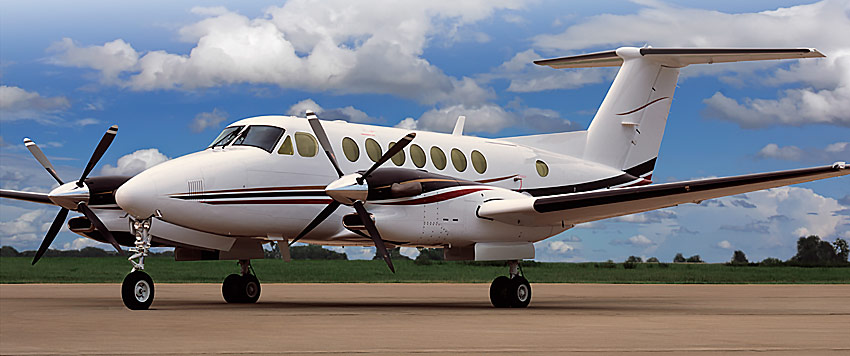 View Brochure
CoolView Independent Testing Confirms
Cooler Cabin Temperatures
Reduces IR (UP TO 62.8%)
Reduces UV (UP TO 99%)
Reduces Pilot Fatigue
Preserves Aircraft Interior
Infrared Reduction
-70 CoolView: 62.8%
*NIAR UV/Vis/IR Transmittance Testing Report
No. ACL-RP-2017-004N/C dated 28 April 2017
Available Beechcraft King Air CoolView Replacement Windows
70% CoolView Cabin Windows
Cabin – LA101-430183-5-70
LH Aft (Teardrop) – LA101-440042-3-70
RH Aft (Teardrop) – LA101-440042-4-70
Seal – LA101-384139-007
CoolView Cockpit Windows
LA101-420081-13-70
LA101-420081-14-70
LA101-420081-10-70 (Anti-fog)
LA101-420081-9-70 (Anti-fog)
CoolView Storm Windows
LA101-420081-59-70
LA101-420081-60-70
Customer Testimonial
Bryson Pogson — Owner / Director of Business Development — Turbine Aircraft Services

Good morning! I just wanted to let you know that we have finished our King Air project and it came out fantastic! I must tell you that your windows are nothing short of amazing!! Their ability to knock down the heat is simply extraordinary. We have flown a couple of trips now, and even in the hot Oklahoma sun, the airplane is down to a comfortable temperature by the time we reach the end of the runway. On our first trip, I had to turn up the temperature from our normal setting because the passenger were cold and were pulling out the blankets by the time we reached cruising altitude. We also installed new polarizers at the same time and, when combined with your windows, it is possible to almost black out the cabin in the middle of the day! Needless to say, we are thrilled with them and we look forward to selling more! Thanks for your time and have a great weekend!
FAA / PMA Approved
Available for Immediate Delivery
High Quality-Low Cost
FAA/CRS #YLIR863L
For aircraft window repair:
Call 1-800-379-6840 today!