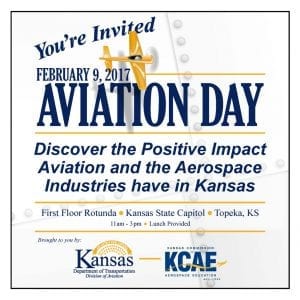 Lee Aerospace is excited to be a part of the Kansas Department of Transportation's Aviation Day being held in Topeka, Kansas. The event is Thursday, February 9 from 11am to 3pm at the Statehouse.
"Aviation Day showcases aviation businesses that contribute to the Kansas economy," KDOT Aviation Director Merrill Atwater said. "Come meet and hear about the positive impacts aviation and aerospace industries have in the state of Kansas.
Legislators and other attendees are invited to learn more about aviation as well as network with thirty exhibitors from the industry. The event will be on the first floor of the Capitol.
Read more about Aviation Day on KDOT or The Wichita Eagle websites.