2014 – January 29th  〉 
 Lee Aerospace Re-Acquires Triumph Aerospace Systems-Wichita, Eyes New Opportunities
WICHITA, Kan.  (January 29, 2014) — Lee Aerospace, Inc. is back.  After 14 years as part of the Triumph Group, Inc., the Wichita, Kansas-based aircraft window, sheet metal and composite structure operation known since 2000 as Triumph Aerospace Systems-Wichita was re-acquired by the firm's founder and current president, Jim Lee, on January 17, 2014.  The "new" entity has revived its original brand and will again be known as Lee Aerospace, Inc.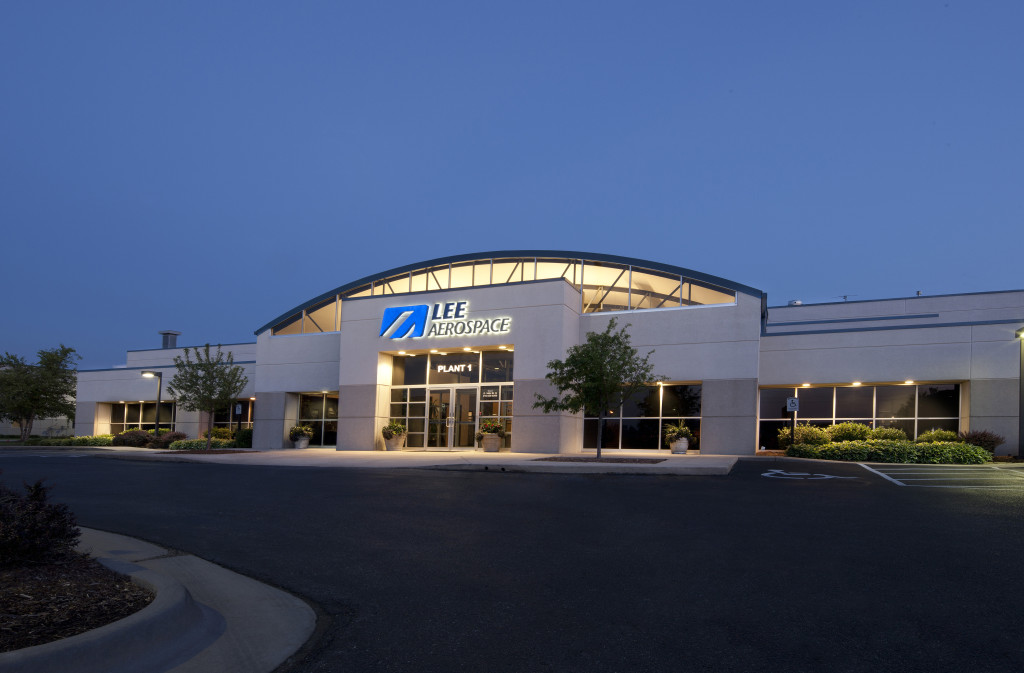 "The opportunity to re-acquire the company presented itself late last year and we are pleased to announce that Lee Aerospace has returned after 14 years of being part of the Triumph family," said Jim Lee, president.  "We are excited to once again be a locally-owned and operated company serving local OEMs (original equipment manufacturers) and others around the world."
"Being part of Triumph was a great learning experience and we are grateful to the Triumph Group for the support and foundation they provided as we grew the business from a producer of aircraft transparencies to include aerostructures and assemblies, composite manufacturing and aftermarket sales, as well."
The "new" Lee Aerospace is projecting a solid year in 2014 and expects to increase its employment in the coming months. "This is an exciting time for us," Lee continued. "We anticipate significant growth in employment and strong sales performance as we add new products and begin deliveries of large aircraft assemblies to Viking Air Limited, a first tier original equipment manufacturer (OEM)."
"We are extremely pleased to have been chosen by Viking to supply them with fuselage sections for the Viking Twin Otter 400. We began work on this project during mid-year 2013 and are proud to announce that, last weekend, we shipped the first of what we expect will be many fuselage sections to their assembly location in Calgary, Alberta."
With more than 800 built, Twin Otters can be found around the world in jungles, deserts, mountains, and polar regions– anywhere rugged reliability and short-take-off-and-landing are required. Adding to that versatility the Twin Otter can be fitted with wheels, skis or floats. In 2001, it was deemed the only aircraft capable of performing a South Pole evacuation flight of a critical patient in the harsh -60°C conditions. Lee Aerospace builds the fuselage assemblies for the Viking 400 version.
Originally founded in 1989, Lee Aerospace currently occupies facilities totaling more than 146,000-square feet at 9323 E. 34th Street North and employs more than 200.  During its 14 years as a Triumph Group company it increased employment by more than 300% and revenues by 350%. "In addition to Viking, Lee Aerospace looks forward to continuing our great working relationships with Wichita-based manufacturers Bombardier Learjet, Beechcraft, Cessna, and Spirit AeroSystems, as well as non-local airframers Honda, Cirrus, and Gulfstream," Lee concluded.