Ramp up your Beechjet comfort! The Beechjet 400, 400A and 400XP CoolView side cockpit transparencies are engineered to keep cabins cooler.
CoolView® is an advanced, permanent metallic barrier system for acrylic transparencies. Engineered for added comfort with cooler cabin & cockpit temperatures, pilot fatigue protection and the preservation of your aircraft interiors.
Be the first to experience the new CoolView side cockpit windows for your Beechjet.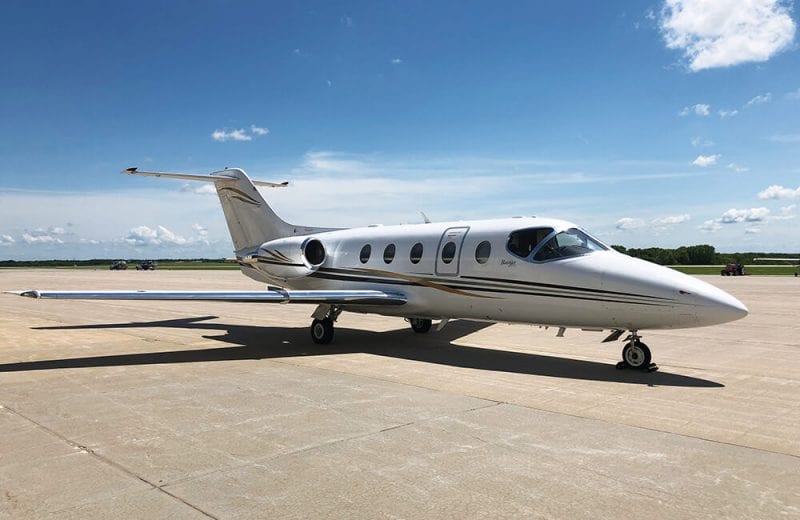 Available Beechjet CoolView Windshields and Side Cockpit Windows
Beechjet 400XP Windshields
Beechjet 400XP Side cockpit windows
Beechjet 400A Windshields
Beechjet 400A Side cockpit windows
Beechjet 400T Side cockpit windows
FAA Approved
Available for Immediate Delivery
High Quality, Cost Effective
FAA/CRS #YLIR863L
CoolView Independent Testing Confirms
Cooler Cabin Temperatures
Reduces IR (62% or more)
Reduces Glare
Reduces Pilot Fatigue
Preserves Aircraft Interior
Infrared Reduction
-70 CoolView: 62.8%
*NIAR Vis/IR Transmittance Testing Report
No. ACL-RP-2017-004N/C dated 28 April 2017
"As a pilot, you notice the difference immediately upon entering the cockpit. The CoolView™ windows provide a significantly more comfortable environment from a temperature perspective. We also noticed the exceptional clarity of the new windows, both in flight and on the runway. If given a choice, I would pick the CoolView™ windows to fly with every time."
Ethan Hauptman
Senior Operations Manager/Pilot, AirShare
Contact Lee Aerospace Today!
Our mobile technicians meet all demands worldwide and ensure each aircraft window repair or installation is returned to service with an FAA 8130-3, maintenance transaction report, or logbook entry.